• The Rude Pundit calls in at 9:30am ET / 6:30am PT to talk about President Obama's acknowledgement of torture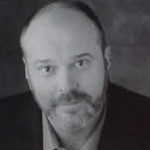 • Comedian Rick Overton joins us in the Los Angeles Bureau at 11am ET / 8am PT to hang with us for the hour
• Israel said a new cease-fire with the militant Hamas group was holding in the Gaza Strip Monday morning, a day after the two sides agreed to resume talks in Cairo for a long-term truce to end a month of heavy fighting in Gaza that has killed More than 1,900 Palestinians and 67 Israelis.
• Iraq's embattled Prime Minister Nouri al-Maliki, in a surprise speech late Sunday, resisted calls for his resignation and accused the country's new president of violating the constitution, plunging the government into a political crisis.
• President Obama said Saturday that airstrikes against Islamic militants in Iraq "successfully destroyed arms and equipment" used by fighters with the Islamic State of Iraq and Syria (ISIS). He also suggested the U.S. military campaign could persist for several months.
• People smashed car windows and carried away armloads of looted goods from stores Sunday night after thousands of people packed a suburban St. Louis area at a vigil for an unarmed black man who was shot and killed by a police officer.
• An investigation into what happened at a NASCAR race in upstate New York is under way after a 20-year-old driver named Kevin Ward Jr. was killed when he got out of his vehicle. He was run over by three-time NASCAR champion Tony Stewart.