• Eric Boehlert, Senior Fellow at Media Matters for America, calls in at 10am ET / 7am PT to talk about what the media have been ignoring in this week's news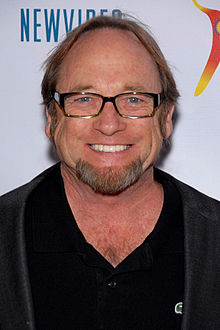 • Rock legend Stephen Stills joins us in the Los Angeles Bureau at 11am ET / 8am PT to talk about the release of his new box set, "Carry On"
• Talks between Sen. Joe Manchin (D-WV) and Sen. Pat Toomey (R-PA) have emerged as the most promising route for a bipartisan breakthrough on expanding federal background checks for gun buyers, a pivotal part of President Barack Obama's plan for combating gun violence.
• Sen. Lindsey Graham, a member of the Senate Armed Services Committee, said on NBC's Meet the Press Sunday that if a military conflict breaks out with North Korea, "the North loses and the South wins with our help."
• White House senior adviser Dan Pfeiffer is telling Republicans their "my way or the highway" approach would spell the GOP's defeat in upcoming budget negotiations. He also is telling Obama's Democratic allies that they, too, will have to bend on the spending plan that is due Wednesday.
• As the Senate returns from recess this week, Sen. Chuck Schumer, D-N.Y., said he thinks the bi-partisan Gang of Eight will have its immigration plan completed by the end of the week.