• The Rude Pundit calls in at 9:30am ET / 6:30am PT to talk about everything gay before the Supreme Court last week
• Eric Boehlert, Senior Fellow at Media Matters for America, calls in at 10am ET / 7am PT to talk about how dangerous Fox News is for the Republican Party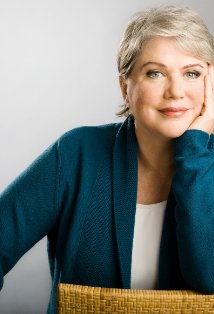 • Actress Julia Sweeney calls in at 10:50am ET / 7:50am PT to talk about her new book, "If It's Not One Thing, It's Your Mother"
• Sen. Chuck Schumer said yesterday that while there is not a final deal on immigration legislation just yet, the bi-partisan "Gang of Eight" senators working on immigration reform has reached a "substantive agreement" on the major components of an immigration plan.
• Authorities have launched a massive investigation into the weekend killings of a Texas district attorney and his wife, which occurred months after an assistant prosecutor was shot dead in the same county.
• University of Louisville basketball player Kevin Ware suffered a graphic, horrific broken right leg during Sunday's NCAA Midwest Regional final that left his teammates and coach in tears.
• After a week of legal twists and turns, James Holmes will find out today if he could face execution if convicted in the Colorado theater attack that killed 12 people.