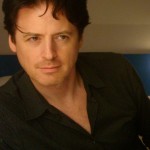 • John Fugelsang, host of "Tell Me Everything" on SiriusXM Insight 121, calls in at 9am ET / 6am PT for "Fridays With Fugelsang"
• Comedy duo Frangela joins us in the Los Angeles Bureau at 11am ET / 8am PT for "Fridays With Frangela"
• Pope Francis arrived in New York City yesterday greeted by Catholic Church dignitaries and a cheering crowd, waving papal flags and snapping photos. The pope was all smiles as he arrived in New York, which marks the second U.S. city he has traveled to, and the third day of his U.S. tour.
• In the first address by the head of the Catholic Church to a joint meeting of Congress, Pope Francis called on lawmakers Thursday to address a long list of challenges ranging from climate change to Syrian migrant crisis and the decline of the American family.
• Mitch McConnell, the Senate's top Republican, moved swiftly to avoid a government shutdown in six days, pushing legislation that would keep agencies operating without a contentious fight over money for Planned Parenthood.
• A few hours after the celebratory atmosphere that surrounded the visit from Pope Francis, President Obama welcomed Chinese President Xi Jinping to the White House to tackle a much thornier set of issues ranging from cybersecurity to China's island-building in the South China Sea.