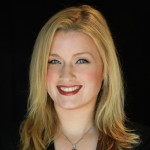 • Syndicated columnist Tina Dupuy calls in at 9:30am ET / 6:30am PT to talk about the GOP's war on what's inside of women
• National Education Association president Lily Eskelsen Garcia calls in at 10:50am ET / 7:50am PT to talk about the issues for the new academic year
• Comedy duo Frangela joins us in the Los Angeles Bureau at 11am ET / 8am PT for "Fridays With Frangela"
• Republican presidential front-runner Donald Trump declined Thursday to correct a questioner at a 3,000 person rally who incorrectly stated that President Obama is Muslim and said he'd be "looking at" claims of terrorist training camps on American soil.
• Republican leaders hope House passage of bills targeting Planned Parenthood and curbing some abortion procedures will mollify fractious conservatives demanding a face-off with President Obama that could trigger a federal shutdown. The bills are expected to be passed today.
• Kentucky County Clerk Kim Davis has lost another legal bid to delay issuing marriage licenses to same-sex couples, marking the latest in a mounting stack of rejected appeals.
• One of the largest Muslim groups in Texas said Thursday that it does not fault police and school officials who handcuffed and suspended a 14-year-old Muslim boy after he brought a homemade clock to class that they mistook for a possible bomb.