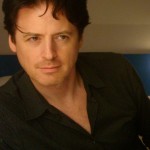 • Comedian John Fugelsang calls in at 10am ET / 7am PT for another edition of Fridays With Fugelsang
• Journalist May Lee joins us in the Los Angeles Bureau at 11am ET / 8am PT to hang with us for the hour
• The United States signed up 10 Arab allies on Thursday to a "coordinated military campaign" against Islamic State fighters, a major step in building regional support for President Barack Obama's plan to strike both sides of the Syrian-Iraqi frontier.
• The U.S. military flew two air strikes today, knocking out ISIS machine guns near the Mosul Dam as it geared up for more aggressive attacks. Once the new campaign begins, all ISIS forces across Northern and Western Iraq, including their leaders, will become potential targets.
• The NFL needs a "zero-tolerance" policy for players who commit violent acts against women, 16 female U.S. senators told NFL Commissioner Roger Goodell in a letter Thursday.
• Oscar Pistorius sat down in a South African court Friday and within an hour, he heard the verdict for which he and much of the world have waited more than a year. The judge declared Pistorius guilty on the charge of culpable homicide, the equivalent of manslaughter in the U.S. legal system.