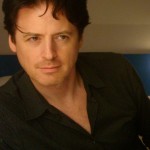 • John Fugelsang, host of "Tell Me Everything" on SiriusXM Insight 121, joins us in the Los Angeles Bureau at 9am ET / 6am PT for "Fridays With Fugelsang"
• Comedy duo Frangela joins us in the Los Angeles Bureau at 11am ET / 8am PT for "Fridays With Frangela"
• The 11 GOP candidates leading the field will participate in the second GOP debate on Sept. 16 at 8pm, CNN announced yesterday. This time Carly Fiorina joins Donald Trump, Jeb Bush, Scott Walker, Ben Carson, Ted Cruz, Marco Rubio, Mike Huckabee, Rand Paul, John Kasich and Chris Christie.
• Federal officials say they have arrested a Florida man and broken up a plot for a terror attack planned for a Sept. 11 memorial event in Kansas City. Investigators say they have arrested the man for distributing information relating to explosives, destructive devices, and weapons of mass destruction.
• The Iran nuclear deal survived, as a result of the Senate vote Thursday, when Dems blocked the Republicans' resolution of disapproval. Fifty-eight GOP voted to move ahead with the resolution, and 42 Dems voted "no." The bill needed 60 "yes" votes to get a final vote in the Senate.
• President Obama said the U.S. should prepare to admit at least 10,000 Syrian refugees in the next fiscal year, a significant increase from the 1,500 it is on track to accept in the fiscal year ending Sept. 30.