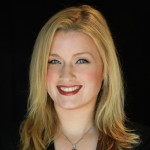 • Syndicated columnist Tina Dupuy calls in at 9:30am ET / 6:30am PT to talk about her new podcast project called "Cultish"
• John Fuglesang of "Tell Me Everything" on SiriusXM Insight 121 joins us in the Los Angeles Bureau at 10am ET / 7am PT for "Fridays With Fugelsang"
• House Majority Leader Kevin McCarthy abruptly pulled out of the race for Speaker of the House yesterday. He was widely expected to be nominated for the position. "If we are going to unite and be strong, we need a new face to help do that," McCarthy told reporters after news broke of his decision.
• Donald Trump suggested Thursday that he was partly responsible for House Majority Leader Kevin McCarthy's decision to drop his bid to become speaker. "They're giving me a lot of credit for that because I said you really need someone very, very, tough and very smart," Trump said.
• Martin O'Malley will announce a new set of standards for trade agreements negotiated by the United States on Friday, which he would uphold if elected President and would encourage other nations to adopt.
• A number of cruise missiles launched from a Russian ship and aimed at targets in Syria have crashed in Iran, two U.S. officials said Thursday. Monitoring by U.S. military and intelligence assets has concluded that at least four missiles crashed as they flew over Iran.