• Comedian John Fugelsang calls in at 9:30am ET / 6:30am PT for another edition of Fridays With Fugelsang
• Sister Simone Campbell of the Nuns On The Bus calls in at 10:30am ET / 7:30am PT to talk about their effort to get out the vote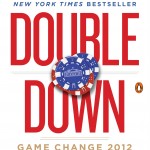 • Mark Halperin and John Heilemann, authors of "Game Change" and "Double Down" call in 10:50am ET / 7:50am PT to talk about the mid-terms
• Journalist May Lee joins us in the Los Angeles Bureau at 11am ET / 8am PT for another edition of Whore Fridays
• In between going on a bike ride and taking delivery of a pizza, nurse Kaci Hickox and her boyfriend did chores and watched a movie while officials struggled to reach a compromise in a standoff that has become the nation's most closely watched clash between personal freedom and fear of Ebola.
• Prosecutors plan to seek the death penalty for Eric Frein, the man who evaded capture for more than six weeks after allegedly killing a Pennsylvania state trooper and wounding another. Frein was arrested in rural Pennsylvania last night.
• Investigators with the National Transportation Safety Board have been unable to inspect a small plane that crashed into a building at an airport in Wichita, Kansas, killing four people.