• Comedian and actor John Fugelsang calls in at 9am ET / 6am PT for "Fridays With Fugelsang"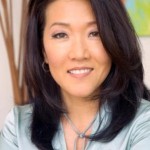 • Journalist May Lee joins us in the Los Angeles Bureau at 11am ET / 8am PT for another edition of "Whore Fridays"
• An American cameraman helping to cover the Ebola outbreak in Liberia for NBC News has tested positive for the virus and will be flown back to the United States for treatment. NBC News identifies him as Ashoka Mukpo, 33. He is the fifth American to contract the virus.
• The Dallas hospital treating a patient with Ebola blamed a flaw in its electronic health records as the reason he was first released despite telling a nurse he had come from West Africa. Thomas Eric Duncan is currently confined to an isolation unit at Texas Health Presbyterian Hospital Dallas.
• Speaking in Chicago yesterday, President Obama suggested that if voters elect Democrats in this November's midterm elections, it could "set the stage for America's greatness" in the decades to come. Obama argued that the US is poised for greatness because of the foundation he's laid.
• With frustration mounting, President Obama sought Thursday to quell doubts he'll use his presidential powers to act on immigration, telling Hispanics and immigration activists it's "not a question of if, but when."