• Comedian John Fugelsang calls in at 10am ET / 7am PT for another edition of "Fridays With Fugelsang"
• Michael Goodwin, President of Office and Professional Employees International Union (OPEIU) calls in at 10:30am ET / 7:30am PT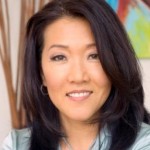 • Journalist May Lee joins us in the Los Angeles Bureau at 11am ET / 8am PT for another edition of "Whore Fridays"
• Dr. Craig Spencer, a 33-year-old emergency room doctor who recently returned to New York City after treating Ebola patients in West Africa has tested positive for the virus, becoming the first case in the city and the fourth in the nation.
• The Canadian man who was shot dead after he killed a soldier and invaded the country's Parliament was in Ottawa applying for a passport and was hoping to leave for Syria, a top police official said yesterday.
• The Justice Department continues to investigate the fatal shooting of a black man in Ferguson, Mo., by a white police officer. Attorney General Eric Holder says he is "exasperated" by what he called "selective leaks" in the case.
• Two days after audio from a brawl involving the Palin family was released, Bristol Palin has defended herself and her family in writing, explaining her side of what happened on the evening of Sept. 6. In the statement, she blames the "liberal media" and bashes the Clinton family.