• John Fugelsang, host of "Tell Me Everything" on SiriusXM Insight 121, calls in at 9am ET / 6am PT for "Fridays With Fugelsang"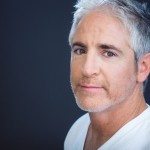 • Actor and comedian Carlos Alazraqui joins us in the Los Angeles Bureau at 11am ET / 8am PT for "Coffee With Carlos"
• Democratic presidential candidate and former Secretary of State Hillary Clinton spent 11 hours answering questions from the House Benghazi Committee Thursday. At one point, the hearing devolved into a yelling match between Committee Chairman Trey Gowdy and Democrats on the committee.
• Rep. Paul Ryan, R-Wisconsin, sent a letter to members of the House Republican Conference on Thursday evening declaring he is ready and willing to serve as Speaker of the House. In the letter, Ryan says together they can make the House a more open and inclusive body.
• President Obama vetoed the $612 billion 2016 defense policy bill Thursday afternoon on camera in the Oval Office. It was Obama's fifth veto since taking office. The bill would have made it more difficult for Mr. Obama to fulfill his pledge to close the detention facility at Guantanamo Bay, Cuba.
• As the U.S. and Russia continue to disagree on how best to return stability to Syria, Secretary of State John Kerry and Russian Foreign Minister Sergei Lavrov will meet in Vienna today to discuss the deteriorating situation.