• Dean Obeidallah of SiriusXM Insight 121 calls in at 9:30am ET / 6:30am PT to talk about the most racist presidential campaign ever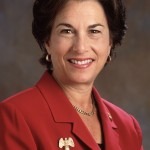 • Rep. Jan Schakowsky (D-IL) calls in at 10am ET / 7am PT to talk about GOP extremists trying to take over Congress
• John Fugelsang, host of "Tell Me Everything" on SiriusXM Insight 121, calls in at 11am ET / 8am PT for "Fridays With Fugelsang"
• The gunman who authorities say mercilessly opened fire inside a classroom at a small Oregon college Thursday shared a documentary about the 2012 Sandy Hook shooting tragedy on a web forum just days ago and appeared to be a loner. He shot and killed nine people before dying in a police shootout.
• In the wake of the tragic Oregon shootings, Democratic front-runner Hillary Clinton called for "sensible gun control measures," while Republican presidential contender Ben Carson said more gun control is not the answer. A visibly upset President Obama said these incidents are becoming all too regular.
• House Majority Leader Kevin McCarthy (R-CA) tried again to clean up remarks he made that seemed to suggest the work of the select committee investigating Benghazi was political. "I did not intend to imply in any way that that work was political. Of course it is not, look at the way they have carried themselves out," he said an interview Thursday.