• Democratic Strategist Karl Frisch calls in at 9am ET / 6am PT to talk about the politics of Ebola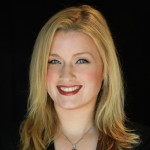 • Syndicated columnist Tina Dupuy calls in at 10am ET / 7am PT to talk about the politicization of Ebola
• Journalist May Lee joins us in the Los Angeles Bureau at 11am ET / 8am PT for another edition of Whore Fridays
• Members of Congress questioned government and hospital officials about their response to the Ebola crisis Thursday, seeking to identify any mistakes made in containing the virus in the United States. They also pushed for more aggressive measures to prevent it from spreading further.
• The first nurse to be diagnosed with Ebola after treating an infected Liberian man at a Dallas hospital has arrived in Maryland for treatment at a specialized isolation unit. Nina Pham will be treated at a National Institutes of Health center in Bethesda, Maryland.
• President Obama said he is open to appointing what would essentially be an Ebola Czar to deal with the ongoing situation with the deadly disease in the U.S.
• Vice President Joe Biden's son Hunter Biden was discharged from the Navy in February after testing positive for cocaine, a person familiar with the case confirmed. The person said Biden had failed a urinalysis test administered in June 2013 before he was discharged from the Navy.