• Sexy Liberal John Fugelsang calls in at 10am ET / 7am PT for another edition of "Fridays With Fugelsang"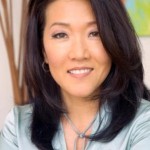 • Journalist May Lee joins us in the Los Angeles Bureau at 11am ET / 8am PT for Whore Fridays
• Six U.S. military planes arrived in the Ebola hot zone Thursday with more Marines, as West Africa's leaders pleaded for the world's help in dealing with "a tragedy unforeseen in modern times." Tom Frieden, director of the CDC, said he was reminded of the start of the AIDS epidemic.
• U.S. Defense Secretary Chuck Hagel said Thursday that the key military assistance the United States would like to get from Turkey would be access to the Turkish air base at Incirlik and an agreement to help train and equip the moderate Syrian forces.
• A federal judge on Thursday likened Texas' tough voter ID law to a poll tax meant to suppress minority voters and blocked Texas from enforcing it just weeks ahead of next month's election, knocking down a measure the U.S. Justice Department condemned in court as deliberately discriminatory.
• Marriage equality came to West Virginia on Thursday, following a decision by the state's attorney general to stop defending the state's ban on same-sex couples' marriages. Casie McGee and Sarah Adkins of Cabell County became the first gay couple married there yesterday.