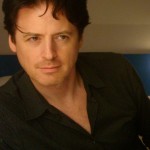 • Comedian John Fugelsang calls in at 9am ET / 6am PT for another edition of "Fridays With Fugelsang"
• House Speaker John Boehner warned yesterday that executive action by President Obama on immigration reform would eliminate any chance of an overhaul bill and damage the nascent relationship between Republicans and Democrats before the new Congress even takes office.
• A federal appeals court on Thursday upheld anti-gay marriage laws in four states (Ohio, Michigan, Kentucky, and Tennessee), breaking ranks with other courts that have considered the issue. The ruling creates a divide among federal appeals courts and sets up the prospect of Supreme Court review.
• In a rare outreach to Iran's Supreme Leader Ayatollah Ali Khamenei, President Barack Obama has written a letter about the fight against Islamic State militants, a common enemy in Syria and Iraq, according to diplomatic sources.
• The final person in Texas being monitored for Ebola has passed the virus's 21-day incubation period, marking the end of the state's Ebola crisis. None of the 177 people who had contact with the state's Ebola patients have contracted Ebola.
• Hackers who infiltrated Home Depot's computer network earlier this year didn't only steal customer payment data — they also came away with 53 million email addresses, according to the company.