• Comedian John Fugelsang joins us in the 10am ET / 7am PT hour for "Fridays With Fugelsang"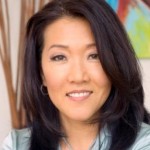 • Journalist May Lee joins us in the Los Angeles Bureau at 11am ET / 8am PT for "Whore Fridays"
• President Obama on Thursday defended the actions he's taking to shield about 5 million immigrants in the U.S. illegally from deportation as "lawful" and consistent with what his predecessors have done.
• The actions President Obama outlined will grant a reprieve from deportation to about 5 million immigrants in the U.S. illegally and allow them to apply for a three-year work permit if they can pass a background check, register with the government, submit biometric data, and establish they are eligible for relief.
• Police and protesters clashed outside Ferguson, Missouri police headquarters Thursday night. Protesters lined up and chanted, taunting 31 officers, mostly from St. Louis County, for about an hour, as the officers secured the perimeter of the police station.
• A snowfall that brought huge snowdrifts and closed roads around Buffalo was finally tapering off early Friday, but residents still couldn't breathe easy, as the looming threat of rain and higher temperatures through the weekend and into the coming week raised the possibility of flooding and the specter of roofs collapsing under the heavy loads.