• John Fugelsang, host of "Tell Me Everything" on SiriusXM Insight 121, calls in at 9am ET / 6am PT for "Fridays With Fugelsang"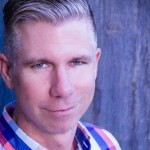 • Travis Bone, Executive Producer of "Conversations with Maria Menounos" on SiriusXM Stars, returns to The Stephanie Miller Show studios at 10am ET / 7am PT to say goodbye to Chris.
• Comedy legend Margaret Cho calls in at 10:40am ET / 7:40am PT to talk about her guest-starring role on ABC's "Dr. Ken"
• Frangela joins us in the Los Angeles Bureau at 11am ET / 8am PT for "Fridays With Frangela"
• The Washington Post is reporting that there is growing anxiety bordering on panic among Republican elites about the dominance and durability of Donald Trump and Ben Carson and widespread bewilderment over how to defeat them.
• U.S. officials reportedly told ABC News that the ISIS militant known as "Jihadi John," seen in gruesome videos showing the beheading of US and British hostages, was believed to be killed as he left a building in Syria. One official called it a "flawless" and "clean hit" with no collateral damage.
• Rep. Cynthia Lummis (R-WY) announced Thursday she will not seek re-election and former Vice President Dick Cheney's elder daughter, Liz Cheney, said she was seriously considering running for the seat.