• Michael Tomasky of The Daily Beast calls in at 10:30am ET / 7:30am PT to urge Dems to boycott these latest Benghazi hearings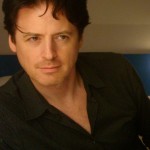 • Sexy Liberal John Fugelsang calls in at 11am ET / 8am PT for another edition of Fridays With Fugelsang
• A new recording of Los Angeles Clipper owner Donald Sterling reacting to the scandal that enveloped him has been posted online, with Sterling yelling "You know I'm not a racist!" to an unidentified listener.
• Embattled Veterans Affairs (VA) Secretary Eric Shinseki is directing his agency to complete a nationwide review of clinics at VA Medical Centers across the country to assess veterans' access to care. Shinseki has come under fire in the wake of reports that at least 40 veterans died while waiting for care at the Phoenix Veterans Affairs Health Care system.
• An American team is on the ground in Nigeria to help in the search for more than 200 teenage girls kidnapped from their school in a remote village. The Islamic terror group Boko Haram has threatened to sell them into slavery.
• House Republicans on Thursday overwhelmingly approved a resolution to establish a new committee to investigate the deadly attack in Benghazi, a move panned by Democrats as an election-year distraction aimed to motivate the GOP ahead of November's midterm contests.