• Sexy Liberal John Fugelsang calls in at 9am ET / 6am PT for another edition of Fridays With Fugelsang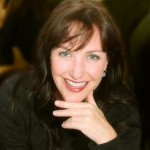 • CC Goldwater, granddaughter of Barry Goldwater, joins us in the Los Angeles Bureau at 11am ET / 8am PT
• Even as more and more politicians call for the resignation of Veterans Affairs Secretary Eric Shinseki, the White House on Thursday insisted President Obama will wait to see Shinseki's internal review of the VA before determining what steps should be taken to ensure there's accountability at the agency.
• One day after the bombshell interim Inspector General report showing "secret waiting lists" as a Phoenix veterans hospital, Veterans Affairs Secretary Eric Shinseki met with leading veteran service organizations. The meeting included 15 organization leaders and focused on the interim report and how to fix the problem.
• Shelly Sterling has reached an agreement to sell the Los Angeles Clippers to former Microsoft CEO Steve Ballmer for $2 billion. The sale must be approved by the NBA before it can go forward and would have required Donald Sterling's signature but Donald Sterling had been ruled mentally incapacitated, making his wife sole trustee.
• Edward Snowden says he repeatedly raised constitutional concerns about National Security Agency surveillance internally, but an NSA search turned up a single email in which Snowden gently asks for "clarification" on a technical legal question about training materials, agency officials said Thursday.