• Sexy Liberal John Fugelsang calls in for the 10am ET / 7am PT hour for another edition of Fridays With Fugelsang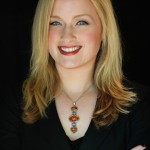 • Syndicated columnist Tina Dupuy calls in at 11am ET / 8am PT to talk about the GOP's love affair with Vladimir Putin
• President Obama urged his Russian counterpart Thursday to embrace a diplomatic solution as Ukraine lurched toward breakup when lawmakers in Crimea unanimously declared they wanted to join Russia and would put the decision to voters in 10 days.
• President Vladimir Putin rebuffed a warning from U.S. President Barack Obama over Moscow's military intervention in Crimea, saying on Friday that Russia could not ignore calls for help from Russian speakers in Ukraine.
• New Jersey Gov. Chris Christie, receiving a warm reception from the far right CPAC audience Thursday, said the GOP needs to change the way it shares its message with voters in order to defeat Democrats in future elections.
• The Senate has rejected a bipartisan bill to remove military commanders from decisions over the prosecution of sexual assault cases in the military, delivering a defeat to those that argued wholesale changes are necessary to combat an epidemic of rapes and sexual assaults in the military.
• The Army's top prosecutor in charge of sexual assault cases has been suspended from his position because he is under investigation for allegedly groping and assaulting a female lawyer on his staff.