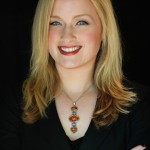 • Syndicated columnist Tina Dupuy calls in at 10am ET / 7am PT to talk about hypocrites among the Far Right
• Sexy Liberal John Fugelsang calls in at 10:30am ET / 7:30am PT for another edition of Fridays With Fugelsang
• The search area for the lost Malaysian jetliner moved 680 miles to the northeast on Friday, as Australian officials said a new analysis of radar data suggests the plane had flown faster and therefore ran out of fuel more quickly than previously estimated.
• Russia on Friday dismissed a U.N. General Assembly resolution that branded Crimea's secession referendum invalid, saying it was "counterproductive." The U.N. vote, held Thursday, saw 100 countries back the nonbinding resolution, with 11 opposed and 58 abstaining.
• A top appointee of Chris Christie apparently told another official that he informed the New Jersey governor about the now-infamous traffic tie ups near the George Washington Bridge in Fort Lee last year as they were occurring, according to a review of the matter by outside lawyers hired by the governor's office.
• More than 6 million people have signed up for Obamacare, as a crush of people raced to get health insurance before the March 31 deadline. Those who've started the application by next Monday but are unable to finish because of technical issues will receive more time to complete the process, officials have said.