• Sexy Liberal John Fugelsang calls in at 9am ET / 6am PT for another edition of Fridays With Fugelsang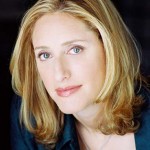 • Comedian Judy Gold calls in at 11am ET / 8am PT to tell us about her new show in Los Angeles, "An Evening of Comedy with Judy Gold"
• Search planes flying out of Australia resumed a difficult hunt through rough seas in one of the most remote places on Earth Friday for objects that may be from the missing Malaysia Airlines plane. "This is a lead, it's probably the best lead we have right now," Australian officials said. They cautioned that the objects could be seaborne debris along a busy shipping route.
• The buildup of Russian troops along the Ukrainian border is large and getting larger, and it is raising serious concerns that Russia could invade Ukraine proper. On Thursday, Defense Secretary Chuck Hagel called Moscow to ask Russia's defense minister directly about the troop movements.
• President Obama on Thursday expanded U.S. economic sanctions against Moscow over its actions in Ukraine, targeting President Putin's chief of staff as well as a Russian bank that provides him support.
• Gov. Chris Christie, R-N.J., on Thursday defended his handling of the George Washington Bridge lane closure scandal that has paralyzed his second-term agenda and put his presidential viability in question. "There were lots of reasons for the firing," Christie said.