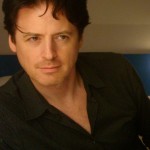 • SiriusXM Insight 121 host John Fugelsang joins us in the Los Angeles Bureau at 9am ET / 8am PT for "Fridays With Fugelsang"
• Democratic strategist Karl Frisch calls in at 9:30am ET / 6:30am PT to talk about the 47 Senate Traitors and their letter
• Comedy duo Frangela joins us in the Los Angeles Bureau at 11am ET / 8am PT for "Fridays With Fugelsang"
• Attorney General Eric Holder harshly condemned the "damn punk" responsible for shooting of two police officers in Ferguson, Missouri early Thursday morning, saying the incident "turned my stomach." "What happened last night was a pure ambush," Holder said.
• President Obama personally knows both of the Secret Service agents currently under investigation for allegedly driving under the influence of alcohol and crashing near the White House. And he's "disappointed" with their conduct, sources close to the investigation says.
• Another chapter of the Sigma Alpha Epsilon fraternity is under fire for alleged racial slurs — this time in Seattle. University of Washington students are accusing fraternity members of offensive comments during a protest to raise awareness about racism last month.
• Americans are more likely than not to say it was inappropriate for GOP senators to send an open letter to Iranian leaders, a new HuffPost/YouGov poll finds.