• Sexy Liberal John Fugelsang joins us in the Los Angeles Bureau at 9am ET / 6am PT for all three hours of Fridays With Fugelsang
• Comedian Whitney Cummings calls in at 9:50am ET / 6:50am PT to talk about her new Comedy Central stand-up special tomorrow night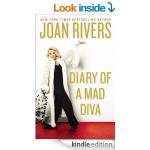 • The legendary Joan Rivers calls in at 10:30am ET / 7:30am PT to talk about her new book, "Diary of a Mad Diva"

• Journalist May Lee joins us in the Los Angeles Bureau at 11am ET / 8am PT to hang out for an hour
• President Obama is asking Congress for $500 million to train and arm vetted members of the Syrian opposition, as the U.S. grapples for a way to stem a civil war that has also fueled the al Qaeda inspired insurgency in neighboring Iraq.
• The Supreme Court on Wednesday limited the president's power to fill high-level vacancies with temporary appointments, ruling in favor of Senate Republicans in their partisan clash with President Obama.
• Boston will deploy extra police around the city's abortion clinics starting on today to prevent potential unrest after the U.S. Supreme Court yesterday knocked down the state's "buffer law" keeping protesters back 35 feet.
• President Obama says tens of thousands of Central American children flooding into the U.S. along the southern border have created a "humanitarian crisis," and he appealed to parents to stop sending kids north.