• Sexy Liberal John Fugelsang calls in at 9am ET / 6am PT for another edition of Fridays With Fugelsang
• Anti-war Rep. Barbara Lee (D-CA) calls in at 10am ET / 7am PT to talk about the President sending military help to Iraq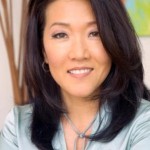 • Steph's former Oxygen co-host May Lee joins us in the Los Angeles Bureau at 11am ET / 8am PT to hang and talk about the news
• President Obama said Thursday that the United States will not send troops back into combat in Iraq, but said he and his national security team are preparing to take further action, including targeted and precise military action if necessary.
• The Labor Department on Friday will move to clarify that, under the Family and Medical Leave Act, a federal employee is eligible for leave to care for a same-sex spouse regardless of where he or she lives, according to a White House official.
• House Republicans on Thursday elected Kevin McCarthy as majority leader, succeeding Eric Cantor, who is relinquishing the job after losing his primary election in an upset. McCarthy mainly will focus on using his political skills to help shape the GOP message and strategy.
• Leading Republicans on Thursday insisted that America's leaders must do more to defend Christian values at home and abroad, blaming President Obama for attacks on religious freedom.