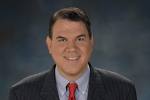 • Rep. Alan Grayson (D-FL) calls in at 10:30am ET / 7:30am PT to talk about his online petition for a "Mind Your Own Business" Act that is gaining popularity
• Sexy Liberal John Fugelsang ("Viewpoint" on Current TV) joins us from the NYC Bureau at 11am ET / 8am PT for Fridays With Fuglesang
• The United States and its allies have concluded that the government of Bashar Assad has used chemical weapons in Syria's protracted civil war, leading President Obama to broaden aid — including military support — to opposition groups.
• The director of the National Security Agency and members of Congress on Thursday pledged to release more information in the coming week about thwarted terrorist attacks to prove the value of the agency's sweeping surveillance tactics.
• Amid ongoing debate about the U.S. government tracking private citizens' phone and internet use, FBI Director Robert Mueller said Thursday that the government might have prevented the 9/11 terrorist attacks had similar surveillance programs been in place in 2001.
• There was a groundbreaking ruling at the U.S. Supreme Court Thursday. The justices ruled unanimously that biotech companies may not patent human genes. However, genes in the lab may be patented.