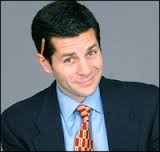 • Comedian Dean Obeidallah calls in at 10:30am ET / 7:30am PT to talk about the differences between Dem and GOP sex scandals
• Sexy Liberal John Fugelsang joins us from the NYC Bureau at 11am ET / 8am PT for Fridays With Fugelsang
• President Barack Obama used the Port of Jacksonville as a backdrop for his latest economic policy speech, using an infrastructure project there to illustrate his call for greater investment in similar projects.
• A member of the jury that acquitted George Zimmerman said Thursday she thinks Zimmerman "got away with murder" but that jurors had no choice in finding him not guilty under the law.
• Sydney Leathers, the 23-year-old woman who says she exchanged steamy online messages and phone calls with Anthony Weiner, alias "Carlos Danger," told Inside Edition in an exclusive interview that she believes the New York City mayoral candidate is "responsible for his downfall."
• The U.S. Justice Department will seek a federal court order forcing Texas to resume "preclearing" any changes to its voting laws, the first enforcement action by the Obama administration since the Supreme Court tossed out a key provision of the landmark Voting Rights Act.