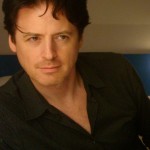 • Sexy Liberal John Fugelsang joins us in the Los Angeles Bureau at 9am ET / 6am PT for all three hours of Fridays With Fugelsang
• Journalist May Lee joins us in the Los Angeles Bureau at 11am ET / 8am PT to hang for the hour
• Israeli aircraft struck 30 houses in the Gaza Strip early Friday, killing a leader of the militant group Islamic Jihad and two of his sons, while ground troops and Hamas gunmen fought intense battles in the north and center of the territory, Palestinian officials said.
• The wreckage of an Air Algerie plane with 116 people on board that disappeared from radar during a rainstorm has been found in Mali, a top official from Burkino Faso and Malian state television said Thursday.
• The Obama administration is weighing giving refugee status to young people from Honduras as part of a plan to slow the influx of unaccompanied minors arriving at the U.S.-Mexico border, White House officials said Thursday.
• Arizona officials assured a judge during the nearly two-hour execution of inmate Joseph Rudolph Wood that he was comatose and not feeling pain at any point, according to a transcript of an emergency court hearing.
• Sen. Ted Cruz vowed Thursday to continue blocking confirmation of a series of ambassadorial and other diplomatic nominees despite the Federal Aviation Administration lifting a ban on U.S. airline flights to Israel.