• Sexy Liberal John Fugelsang joins calls in at 9am ET / 6am PT for another edition of Fridays With Fugelsang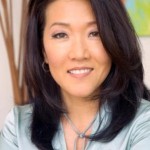 • Journalist May Lee joins us in the Los Angeles Bureau at 11am ET / 8am PT to debut her new jingle
• Emergency workers, police officers and even off-duty coal miners — dressed in overalls and covered in soot — searched Friday through wreckage and bodies scattered over a vast stretch of farmland after a Malaysian Airlines jet flying over eastern Ukraine was shot from the sky, killing 298 people.
• Separatist rebels who control the area in Ukraine where the Malaysian Airlines plane went down said Friday they had recovered "most" of the plane's black boxes and were considering what to do with them.
• Both the Ukrainian government and the pro-Russia separatists who have been fighting in the region denied any responsibility for downing the Malaysian Airlines plane.
• Malaysian Airlines initially said there were 295 people on board the Boeing 777, 280 passengers and 15 crew members. Early Friday, the airline increased the death toll to 298, saying there were three infants on board. Several prominent AIDS researchers were also on board. They were traveling to Melbourne for the 20th International AIDS Conference.
• Israel on Friday announced its first casualty since the start of its ground operation in Gaza — a soldier killed following a night of heavy fighting in the Hamas-ruled enclave.