• Lanny Davis, columnist for Purple Nation, calls in at 10am ET / 7am PT to talk about the attacks on Hillary Clinton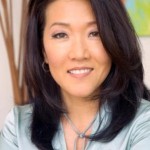 • Journalist May Lee joins us in the Los Angeles Bureau at 11am ET / 8am PT to hang out for the hour
• The Homeland Security agency responsible for removing immigrants who are in the country illegally will run out of money by the middle of next month unless Congress approves President Obama's emergency request for $3.7 billion to help deal with a flood of child immigrants crossing the border illegally without their parents.
• House Speaker John Boehner, R-Ohio, on Thursday said that by the end of this month the House should pass legislation to address the influx of unaccompanied minors illegally crossing into the United States. However, he said, "We're not giving the president a blank check."
• House Speaker John Boehner announced Thursday the GOP-led lawsuit against President Obama will focus on the implementation of the Affordable Care Act and the White House decision to delay the employer mandate.
• The estranged wife of alleged Houston killer Ron Lee Haskell had taken out a protective order against him, well before police say he sought her out and, after failing to find her, killed four children and two adults.
• Gaza rocket fire struck a gas station and set it ablaze Friday in southern Israel, seriously wounding one person as rocket fire also came from Lebanon for the first time in the four-day offensive.