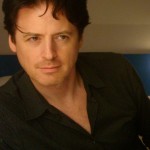 • John Fugelsang of SiriusXM Insight 121 calls in at 10am ET / 7am PT for "Fridays With Fugelsang"
• Comedy duo Frangela joins us in the Los Angeles Bureau at 11am ET / 8am PT for "Fridays With Frangela"
• The suspects in the terror attack on a newspaper's Paris office were located again Friday morning having stolen a car near a highway northeast of the French capital and then reportedly holed up on an industrial estate, possibly with one or more hostages.
• A bill giving congressional approval of the controversial Keystone XL pipeline advanced in the Senate on Thursday, allowing the full Senate to consider the bill next week. Sen. Joe Manchin (D-WV) joined Republicans on the Senate Energy Committee to pass it.
• President Barack Obama said on Thursday he would offer a proposal in his State of the Union speech that would make two years of community college free for anyone willing to work for it. Students who maintain a 2.5 GPA while making steady progress would have their tuition eliminated.
• California's junior senator, Barbara Boxer has announced that she will not run for re-election in 2016, marking an end to her 30-year career in D.C. Boxer's decision opens the 2016 race to a wide field of Dem contenders. Former mayors Gavin Newsom and Antonio Villaraigosa have been mentioned.