• Michael Tomasky of "The Daily Beast" calls in at 10am ET / 7am PT to talk about why we're stuck with Saudi Arabia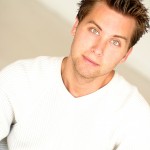 • SiriusXM OutQ host Lance Bass calls in at 10:30am ET / 7:30am PT to talk about his E! special, "Lance Loves Michael: The Lance Bass Wedding"
• SiriusXM Insight 121 host John Fugelsang calls in at 11am ET / 8am PT for "Fridays With Fugelsang"
• The Republican-controlled Senate on Thursday approved a bipartisan bill to construct the Keystone XL oil pipeline, defying a presidential veto threat and setting up the first of many battles with the White House over energy and the environment.
• Sen. Lindsey Graham (R-SC) is the latest Republican to formally announce he is considering a presidential bid with the launch of a political action committee (PAC) called Security Through Strength.
• Hip hop mogul Marion "Suge" Knight plowed a truck into a group of people in Compton, California, on Thursday, killing one man in what authorities are calling a hit-and-run, Knight's lawyer and law enforcement officials say. The attorney called it an accident.
• The New England Patriots will face the Seattle Seahawks in the 49th annual Super Bowl this Sunday, February 1, 2015. The game will be played in Glendale, AZ and kickoff is at 6:30pm ET / 3:30pm PT and will be shown on NBC (and can be heard on SiriusXM).