• Rep. John Yarmuth (D-KY) calls in at 9:30am ET / 6:30am PT to talk about the Congressional reaction to the State of the Union address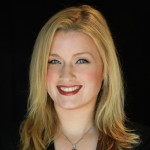 • Syndicated columnist Tina Dupuy calls in at 10am ET / 7am PT to talk about GOPers pretending to run for president to rake in the cash
• John Fugelsang, host of SiriusXM Insight 121's "Tell Me Everything" calls in at 11am ET / 8am PT for "Fridays With Fugelsang"
• Rep. John Boehner and Sen. Mitch McConnell took aim at some of President Obama's State of the Union ideas. The president said he'd like to raise taxes on the wealthy, make community college free and increase the federal minimum wage — all bad ideas, said Boehner and McConnell.
• The GOP-controlled House passed legislation yesterday banning all taxpayer money for abortions. But that bill was a backup, after another proposal to ban so-called "late -term" abortions was suddenly yanked the late Wednesday night because of blow back from moderate Republicans.
• As the NFL investigates whether the New England Patriots illegally deflated footballs in Sunday's AFC championship, coach Bill Belichick says he had no knowledge of it happening. Patriots quarterback Tom Brady said the balls were "perfect" before the game.