• SiriusXM Insight 121 host John Fugelsang calls in at 10am ET / 7am PT for "Fridays With Fugelsang"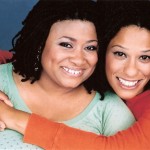 • Comedy duo Frangela joins us in the Los Angeles Bureau at 11am ET / 8am PT for "Fridays With Frangela"
• U.S. Secretary of State John Kerry paid his respects and "gave a hug" today to the victims of last week's terrorist attacks in Paris in a show of American solidarity with the French people.
• Two suspects died in a gunfight as authorities searched locations they believe are tied to a terror plot in Belgium, an official said. The deaths occurred after individuals at a location in Verviers, Belgium, opened fire on police with automatic weapons. A third suspect was arrested.
• A 20-year-old Ohio man arrested in an FBI sting and charged with plotting to set off bombs at the U.S. Capitol and shoot government officials is scheduled to make his first appearance in court today. Christopher Cornell is described as "a mommy's boy" who lived with his parents in suburban Cincinnati.
• Michigan Gov. Rick Snyder has made a rare move for a GOP state executive: He rebuffed the N.R.A. Snyder vetoed a bill that would have overhauled Michigan's concealed permit applications in a way that would have allowed people who faced restraining orders as a result of domestic violence or stalking allegations to obtain guns.