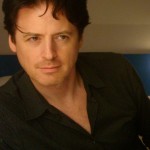 • Sexy Liberal John Fugelsang calls in at 9am ET / 6am PT for Fridays With Fuglesang
• President Obama spoke Thursday at the White House, where he announced "My Brother's Keeper" – a new initiative to help young men and boys of color succeed. He described the program as one that "goes to the very heart of why I ran for President" and dove into his own life to explain why such an initiative is needed, speaking candidly about his father, drugs and race.
• Men in military uniforms patrolled the main airport in Ukraine's Russian-majority Crimea region Friday, a move that Ukraine's Interior Minister called part of an "armed invasion" by Russian forces.
• Funnyman Seth Rogen went to Washington to address a non-laughing matter. He appeared on Capitol Hill Wednesday to speak before the Senate Committee on Appropriations about the rising costs of Alzheimer's disease on Americans, and to address the lack of funding for adequate treatment or a cure.
• Gov. Jan Brewer's veto of an Arizona bill allowing businesses to refuse service to gays exposed a fracture within the Republican Party between social conservatives and the GOP's pro-business wing, a split that Democrats hope to turn into a midterm election campaign issue.
• Mandatory evacuation orders have been issued for 1,000 homes in two foothill suburbs east of Los Angeles in advance of a powerful storm.