• SiriusXM Insight 121 host John Fugelsang calls in at 10am ET / 7am PT for "Fridays With Fuelsang"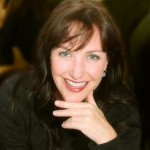 • Filmmaker CC Goldwater joins us in the Los Angeles Bureau at 11am ET / 8am PT to hang with us for the hour
• House Republicans sounded a retreat from a battle that could partially shut down the Homeland Security Department, agreeing to vote today for three weeks of funding for the agency while leaving in place Mr. Obama administration immigration policies they have vowed to repeal.
• CPAC, the largest gathering of conservatives all year brought the GOP A-list to Washington a full 21 months before the next presidential election. Among them were many likely Republican presidential hopefuls making their cases and illustrating their targets.
• The knife-wielding masked ISIS militant seen in a number of beheading videos and dubbed "Jihadi John" has been named as Mohammed Emwazi, a London man with a college degree, a U.S. intelligence official confirmed yesterday.
• The Federal Communications Committee voted Thursday to enact Net Neutrality. The ruling will enable the FCC to enforce new rules that would prevent Internet service providers from manipulating how quickly or slowly sites are transmitted along their networks, a huge win for net freedom.