• Today is Valentine's Day.
• Prison psychologist Wanda Von Kleist calls in at 9:30am ET / 6:30am PT to talk about the problem of using jails as mental hospitals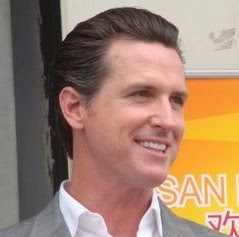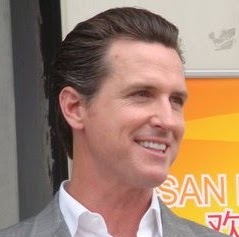 • California Lt. Gov. Gavin Newsom calls in at 11am ET / 8am PT to talk about his book, "Citizenville: How To Take The Town Square Digital and Reinvent Government"
• A federal judge ruled Thursday that Virginia's ban on same-sex marriage is unconstitutional, making it the first state in the South to have its voter-approved prohibition overturned. The judge issued a stay of her order while it is appealed, meaning that gay couples in Virginia will still not be able to marry until the case is ultimately resolved.
• President Obama and Vice President Joe Biden will huddle with House Democrats at their annual retreat in Cambridge, Md., today. Officially billed as a forum to talk policy, the policy discussion generally dovetails with the politics of a tough midterm election for the president's party.
• Commuters in the east are facing a messy morning of travel today, a day after a winter storm brought snow and ice to many states, leaving at least 21 dead, including a pregnant woman struck by a mini-plow in New York City whose baby was then born by cesarean section in critical condition.
• Citing a lack of evidence, Afghan authorities released from prison 65 men Thursday over strong objections from U.S. officials, who said they pose a threat to security forces and civilians. The U.S. Embassy in Kabul called the move "deeply regrettable."