• Sexy Liberal John Fugelsang ("Viewpoint") joins us from the Los Angeles Bureau at 10am ET / 7am PT for an hour of Fridays With Fugelsang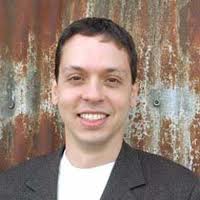 • Markos Moulitsas of DailyKos calls in at 11:30am ET / 8:30am PT to talk about the debate over comprehensive immigration reform
• Defense secretary nominee Chuck Hagel endured a thorough pounding on Thursday at the hands of his fellow Republicans during a contentious, daylong confirmation hearing that did nothing to improve his prospects for heading the Pentagon.
• Congress passed must-do legislation Thursday to permit the government to borrow hundreds of billions of dollars more to meet its obligations, averting a first-ever government default that had loomed as early as mid-February.
• Democratic Rep. Stephen Lynch on Thursday afternoon announced his candidacy for U.S. senator in Massachusetts, setting up a competitive primary race against his colleague, Rep. Ed Markey.
• Former Mayor Ed Koch, the combative, acid-tongued politician who rescued the New York City from near-financial ruin during a three-term City Hall run in which he embodied New York chutzpah for the rest of the world, died this morning. He was 88.