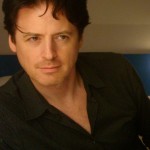 • Actor and comedian John Fugelsang calls in at 10am ET / 7am PT for another edition of "Fridays With Fugelsang"
• Journalist May Lee joins us in the Los Angeles Bureau at 11am ET / 8am PT for another edition of Whore Fridays
• Demonstrators angry that a grand jury decided not to indict an NYPD officer in the chokehold death of Staten Island resident Eric Garner marched throughout New York City and around the nation for a second night Thursday. NYPD estimated 10,000 protesters were marching at one point.
• The head of New York City's police union said officers felt "thrown under the bus" by Mayor Bill de Blasio following a Staten Island grand jury's decision not to indict an officer in the death of Eric Garner.
• Attorney General Eric Holder announced that "there is reasonable cause to believe that the Cleveland Division of Police engages in a pattern and practice of using excessive force," after Justice Department investigators examined nearly 600 cases of use of force that occurred between 2010 and 2013.
• The House voted Thursday to block President Obama's executive actions to shield millions of undocumented immigrants from deportation in a largely symbolic bill that stands no chance of seeing a vote in the Democratic controlled Senate.