• Comedian and actor John Fugelsang calls in at 10am ET / 7am PT for a Christmas edition of "Fridays With Fugelsang"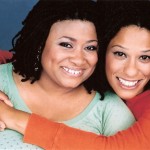 • Comedy duo Frangela joins us in the Los Angeles Bureau at 11am ET / 8am PT for a Christmas edition of "Fridays With Frangela"
• President Obama continues to grapple with the question of whether to formally accuse North Korea of hacking Sony, with a White House spokesman stopping short of directly blaming the North Koreans, but FBI sources say the trail points pretty clearly to the rogue regime's involvement in some manner.
• Republican leaders in both the House and Senate oppose normalizing relations with Cuba. They oppose lifting the trade embargo and wants to block confirmation of whomever the president nominates as U.S. Ambassador.
• With a slight, scruffy beard and long, tousled hair, accused Boston Marathon bomber Dzhokhar Tsarnaev appeared in federal court yesterday – the first time he's been seen in public in a year and a half. He politely answered questions in his last pre-trial hearing before the case in January.
• The Dow Jones industrial average rose 412 points yesterday, its biggest surge in three years and its second straight triple-digit gain following the Federal Reserve's reassurance that it was in no hurry to raise interest rates.