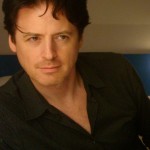 • Comedian and actor John Fugelsang calls in at 10am ET / 7am PT for another edition of "Fridays With Fugelsang"
• Journalist May Lee joins us in the Los Angeles Bureau at 11am ET / 8am PT for another edition of "Whore Fridays"
• CIA director John Brennan says that the CIA obtained valuable information from detainees who had been subjected to enhanced interrogation techniques, but the question of whether that information could have been obtained without brutal interrogation sessions was "unknowable."
• The House narrowly passed the $1.1 trillion spending bill meant to keep the government funded for the next year after a dramatic daylong showdown in which the legislation's opponents were just one vote away from derailing the measure.
• Another Bill Cosby accuser has come forward. This time it's supermodel Beverly Johnson — who's adding her name to a growing list of women accusing the once-beloved comedian of drugging or sexually assaulting them in the 1970s and '80s.
• The UVA students described as friends of the alleged rape victim Jackie in a Rolling Stone article have revealed their identities and said that some of the magazine's story is false. "The text was so divergent from what we said that evening," said Alex Stock, who said he's identified as "Andy" in the article.