• Michael Tomasky of The Daily Beast calls in at 10:30am ET / 7:30am PT to talk about the latest in the Greenwald / NSA case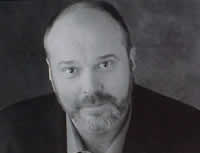 • Comedian Rick Overton joins us in the Los Angeles Bureau at 11am ET / 8am PT to tell us about his new podcast, "Overview"
• Bob Filner, the embattled mayor of San Diego, is expected to step down today, after weeks of growing calls for his resignation and a torrent of sexual harassment claims. His resignation is dependent on the City Council accepting a proposed mediation agreement.
• President Obama yesterday kicked off a two-day bus tour of lower-profile cities emphasizing college affordability heading into his showdown with Congress this fall over fiscal matters and the national debt.
• Justice Department officials say they'll launch a few legal fight to block the Texas voter ID law. The government will claim that the voter ID law violates a different section of the Voting Rights Act that was left intact by the Supreme Court's decision.
• U.N. Secretary-General Ban Ki-moon asked the Syrian government on Thursday to allow U.N. inspectors to investigate "without delay" the latest alleged chemical attack in the country's civil war and grant them access to the site near Damascus.