• Anthony Wright, Executive Director for Health Access California, calls in at 10:30am ET / 7:30am PT with good news for ObamaCare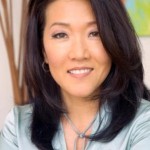 • Journalist May Lee joins us in the Los Angeles Bureau at 11am ET / 8am PT to hang out and talk about the news
• A Palestinian official says Israeli shelling has killed at least 27 Palestinians in southern Gaza as an Israel-Hamas truce unraveled less hours after coming into effect. The Israeli military says Gaza militants have fired eight rockets at Israel since the cease-fire began, one of which was intercepted.
• A bill to reform the beleaguered Veterans Affairs health care system cleared the Senate by a wide bipartisan vote on Thursday evening. The law now heads to President Obama's desk just before lawmakers depart for their August recess.
• After a last-minute search for ways to address the flood of unaccompanied immigrant children coming across the southern border, the House Republican leadership was forced to cancel a vote on an emergency funding bill that would allocate $659 million to bolster the cash-strapped agencies dealing with the crisis.
• Two American medical missionaries working with Ebola patients in Liberia have been diagnosed with the virus. Kent Brantly and Nancy Writebol, who worked at a medical center operated by a charity, were listed in stable but grave condition, according to a statement from the organization.