• Indiana Talks Network president Gary Snyder calls in at 10am ET / 7am PT to talk about Indiana's religious "freedom" law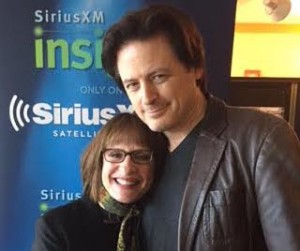 • John Fugelsang, host of SiriusXM Insight 121's "Tell Me Everything", calls in at 11am ET / 8am PT for Fridays With Fugelsang
• Gov. Mike Pence has signed an amended version of Indiana's controversial religious freedom law, which now states the law cannot be used to discriminate against anyone, including gay and lesbian customers who feared the original law would allow businesses to deny them service.
• Now that the U.S. and five world powers have reached a framework for a deal to limit Iran's nuclear capabilities, lawmakers in the House and Senate are renewing their demands to review and approve any deal before it is finalized.
• The co-pilot of Germanwings Flight 9525 appears to have researched suicide methods and cockpit door security in the days before he crashed the plane into the French Alps, killing everyone aboard, German prosecutors said Thursday.
• Sen. Bob Menendez, D-New Jersey, pleaded not guilty yesterday to 14 counts of corruption, bribery and fraud in New Jersey. He was indicted on Wednesday for his interactions with a Florida eye doctor.