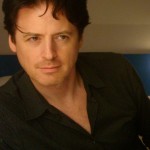 • Sexy Liberal John Fugelsang calls in at 11am ET / 8am PT for another edition of Fridays With Fugelsang
• President Barack Obama's embattled Health and Human Services Secretary Kathleen Sebelius is resigning as the White House seeks to move past the election-year political damage inflicted by the rocky rollout of Obama's signature health care law.
• Hopes that Malaysia Airlines Flight 370 might soon be found rose and then stalled within minutes Friday. The most recent acoustic signal detected by an Australian aircraft Thursday is "unlikely to be related to the aircraft black boxes," Australian chief search coordinator Angus Houston said Friday.
• Oscar Pistorius faced another day of relentless cross-examination Friday as the prosecution challenged his account in the killing of his girlfriend, Reeva Steenkamp. Prosecutor Gerrie Nel has accused the athlete of hiding the truth about the death of Steenkamp, whom he shot last year through a closed toilet door in his home.
• The attorney for 16-year-old Pennsylvania stabbing suspect Alex Hribal raised the specter that his client may have been bullied, telling WTAE in Pittsburgh on Thursday that it looks like some kind of "bullying event" may have played a role.
• A woman hurled a shoe at Hillary Clinton on Thursday during a speech in Las Vegas. She ducked and it missed her, joking afterward about the incident that occurred during an appearance before a recycling trade group.