Bob Cesca of "The Bob & Chez Show" Podcast and Salon.com, calls in at 10:00am ET / 7:00am PST.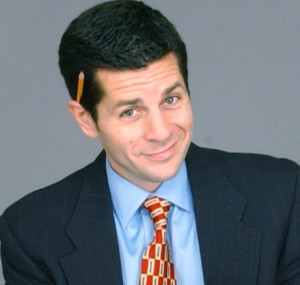 SiriusXM Insight 121 host Dean Obeidallah calls in at 10:30am ET / 7:30am PT.
Carlos Alazraqui joins us in the Los Angeles Bureau at 11am EST /8am PST for "Coffee With Carlos."
____________________________________________________
Sanders Triumphs In Michigan Democratic Primary-Sen. Bernie Sanders (I-Vt.) pulled off an upset victory in the Michigan primary Tuesday, picking up the majority of delegates in a state seen as a must-win for him to maintain a place in the Democratic race.
Hillary Clinton Nabs Victory In Mississippi With Help From Bill ClintonHillary Clinton won Mississippi's Democratic primary on Tuesday. Former Secretary of State Hillary Clinton easily won the Democratic primary in Mississippi on Tuesday, aided by a strong infrastructure that she and her husband, former president Bill Clinton, have built in the state over decades. 
Networks Didn't Cut From Donald Trump's Speech Once To Air Hillary ClintonHillary Clinton gave a stump speech Tuesday night, but media networks were tied up covering a self-promotional event for someone else: Donald Trump.
Rubio Lost Big. He Has No Realistic Path To Winning Before The GOP Convention.Florida Sen. Marco Rubio did poorly in Tuesday's primaries. Sen. Marco Rubio (R-Fla.), who was once called "THE REPUBLICAN SAVIOR" on the cover of Time magazine, lost big Tuesday night.Rubio looks likely to finish fourth in both Michigan and Mississippi, behind Donald Trump, Sen. Ted Cruz (R-Texas), and Ohio Gov. John Kasich. After Tuesday, Trump will have more than a third of the delegates he needs to secure the nomination.
Trump Triumphant In Hawaii Republican Caucus.Donald Trump won Hawaii's GOP caucus on Tuesday. Republican presidential candidate Donald Trump won Tuesday's Hawaii GOP caucus.With 19 delegates, Hawaii is the third-smallest Republican contest in the country, behind Vermont and Delaware, which each have 16 delegates, and is considered one of the bluest states in the country.