Charlie Pierce from esquire.com calls in 10:30 am EST / 7:30 PST.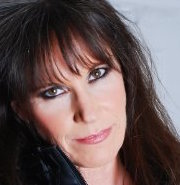 Jody Hamilton joins us in the Los Angeles Bureau at 11:00 am EST / 8:00 am PST.
_____________________________________________________
Black Students Removed From Trump Rally In Georgia-Dozens of black college students in Georgia said they were asked to leave a Donald Trump rally on their campus Monday for standing silently on gymnasium bleachers before the business magnate began speaking.
Justice Clarence Thomas reportedly asked a question during oral arguments today — for the first time in 10 years. The notoriously silent Supreme Court Justice Clarence Thomas asked several questions during oral arguments Monday in a case about a ban on gun ownership for domestic-violence offenders.
Joe Scarborough: Donald Trump Playing Dumb About The KKK Is 'Disqualifying'-Joe Scarborough, host of MSNBC's "Morning Joe," suggested business mogul Donald Trump's refusal to disavow the Ku Klux Klan could disqualify him from the presidential race."It's breathtaking. That is disqualifying right there," Scarborough said Monday. "To say you don't know about the Ku Klux Klan? You don't know about David Duke?"
Donald Trump Secretly Told The New York Times What He Really Thinks About Immigration. The New York Times is sitting on an audio recording that some of its staff believes could deal a serious blow to Donald Trump who, in an off-the-record meeting with the newspaper, called into question whether he would stand by his own immigration views.
Anybody who has any pictures from The Sexy Liberal Tour in Madison, please tweet it to @SMShow with the hashtag #sexyliberaltour.