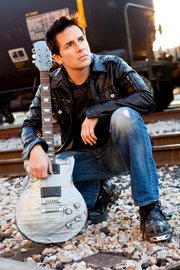 • Sexy Liberal Hal Sparks joins us in the Los Angeles Bureau at 9am ET / 6am PT for all three hours of Humpdays With Hal
• Political Strategist David Bender calls in at 11am ET / 8am PT to talk about Mitt Romney clinching the GOP nomination, and about the Birther issue
• With 91 percent of the votes counted, former Massachusetts governor Mitt Romney sailed to victory in yesterday's Texas GOP primary, earning 69 percent of the vote and surpassing the 1,144 delegates needed to secure the nomination. Texas Rep. Ron Paul earned 11 percent.
• Donald Trump spent the day yesterday standing by his assertion that there is no actual proof that President Obama was born in the United States. Mitt Romney did not outright condone Trump's suggestion, telling reporters that he does not agree with everything his supporters say and vice versa.
• Tea party candidate Ted Cruz achieved his goal Tuesday and forced GOP establishment favorite Lt. Gov. David Dewhurst into a runoff in the Texas U.S. Senate race.
• Facebook's stock sank to a new low at $28.65 Tuesday before closing at $28.84, down $3.07, or 9.6 percent. That's down roughly 24 percent since the social networking service's initial public offering earlier this month.