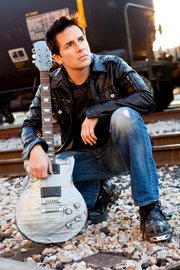 • Sexy Liberal Hal Sparks joins us in the Los Angeles Bureau at 9am ET / 6am PT for all three hours of Humpdays With Hal
• Paul Katami & Jeff Zarrillo, Prop. 8 plaintiffs, call in at 11am ET / 8am PT to talk about the NY Times op-ed that Jeff's father wrote on Fathers' Day
• Rep. Jim McDermott (D-WA) calls in at 11:30am ET / 8:30am PT to talk about the Supreme Court's pending ruling on Healthcare Reform
• Florida Sen. Marco Rubio abruptly returned to Mitt Romney's vice presidential short list Tuesday when the presumptive nominee himself said Rubio is being vetted 12 hours after ABC News ran a story saying that he was not being vetted.
• Senators Leahy and Grassley asked the Supreme Court to break precedent and allow television cameras to broadcast the announcement of the upcoming decision surrounding the constitutionality of President Obama's signature health care law.
• A meeting between Rep. Darrell Issa (R-CA) and Attorney General Eric Holder to work out an agreement over documents pertaining to the Fast and Furious case has ended without an agreement being reached. As a result, Issa has not postponed or cancelled a contempt vote of the attorney general.